MULTIGRIP… New concept!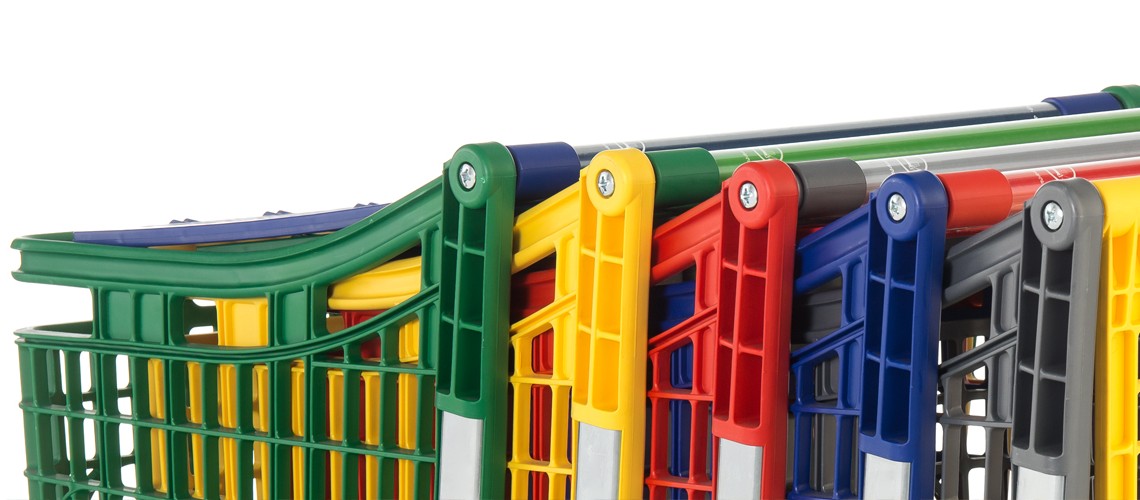 A new-born Marsanz trolley for a daily shopping; perfect for all kinds of supermarkets!
Thanks to an ergonomic shape and perimetric handle, Multigrip trolley maximizes maneuverability and handling performance. It's easy to drive and tidy up and also clients have the possibility to customize handle with their own shop image and publicity.
In addition, its plastic basket has the same high quality than the polysteel line; very compact, it has a bigger capacity (100L basket + 32L bottle rack) and it's more comfortable than a wheeling basket because is higher and provides clients quick movements.
KEY HIGHLIGHTS
STEADY AND RELIABLE
Due to its high quality materials and its flat oval tubing chassis, it is a very strong trolley, reliable and resistant to crashes. Suitable for plain or travelator surfaces.
LIGHT AND EASY TO CARRY
Light, compact and easy to carry (360 degrees movements allowed) thanks to its perimetral handle and  4 swivel wheels.
SILENT
This trolley has a very low noise rate thanks to its structure and its light materials composition.
COMFORTABLE TO LOAD/UNLOAD
Customers will really appreciate how easy it is to load / unload the goods from this trolley thanks to its studied height and size. Adaptable to any check-out. Bye bye to the extra efforts needed when unloading a wheeled  basket  in the check-out! Indeed it has a bigger profitable capacity and it includes a bottle rack.
CUSTOMIZATION
The Multigrip allows a wide variety of RAL colours for different parts of the trolley as well as a customized handle with the logo of your store. In this way, the trolley will be seen a part of your corporate image!
Additional accesories: 
SYSTEC coin lock is possible by request
TENTE 125 mm travelator wheels