80 L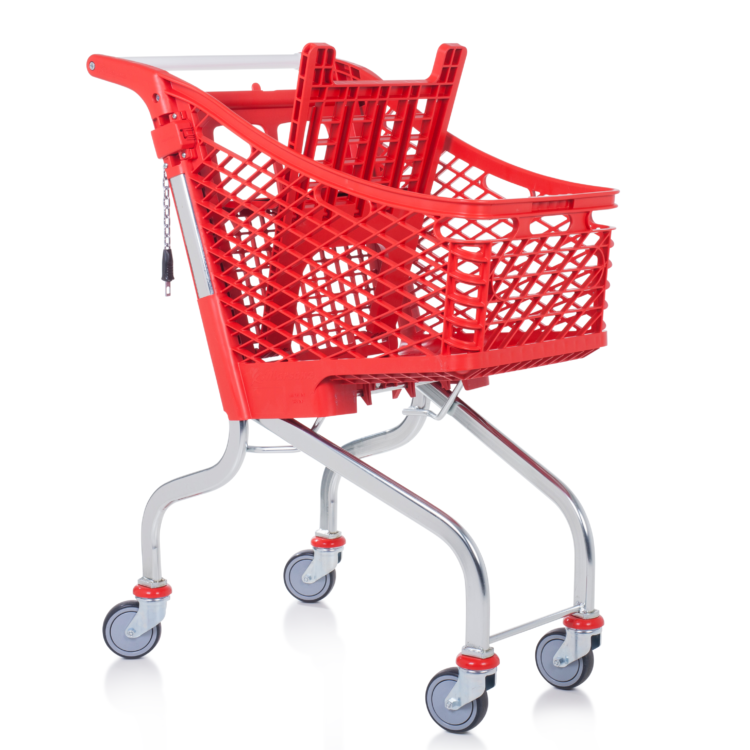 A new trolley / basket concept to enhance the customer shopping experience. The perfect solution for mobility and comfort in small and medium stores with narrow aisles and high transit.
Its multi grip design features provide great functionality to both handling and maneuverability.
Double function baby seat option available to help increase capacity and profitability.
Recyclable polypropylene basket ensures less damage to trolleys both inside and outside the store.
Its compact size together with the combinations of materials used result in a trolley that is:
Solid: hybrid design results in great strength.
Lightweight: with great handling capabilities.
Silent: quieter in use than conventional shopping trolleys.
Stable and safe: with a chassis design to ensure use in all stores with or without travelator.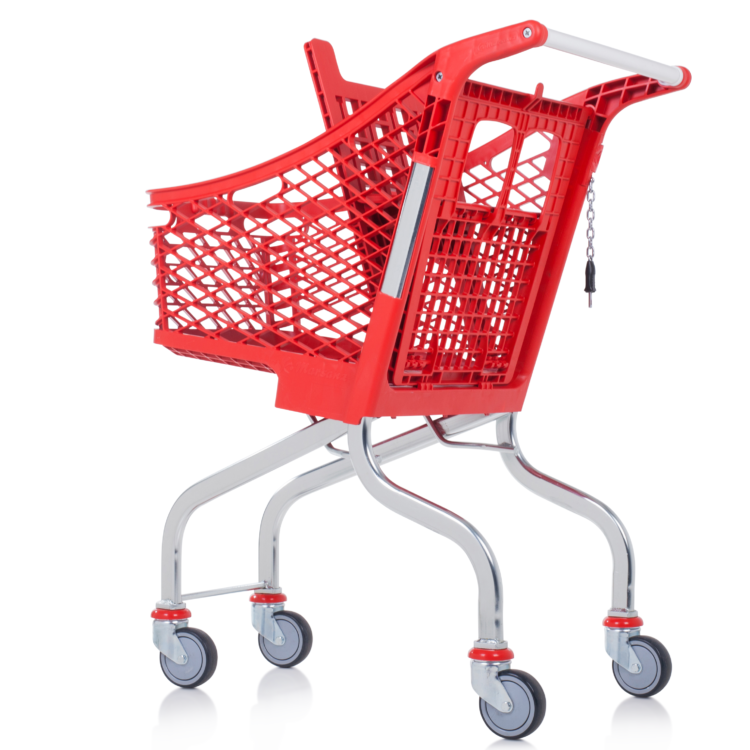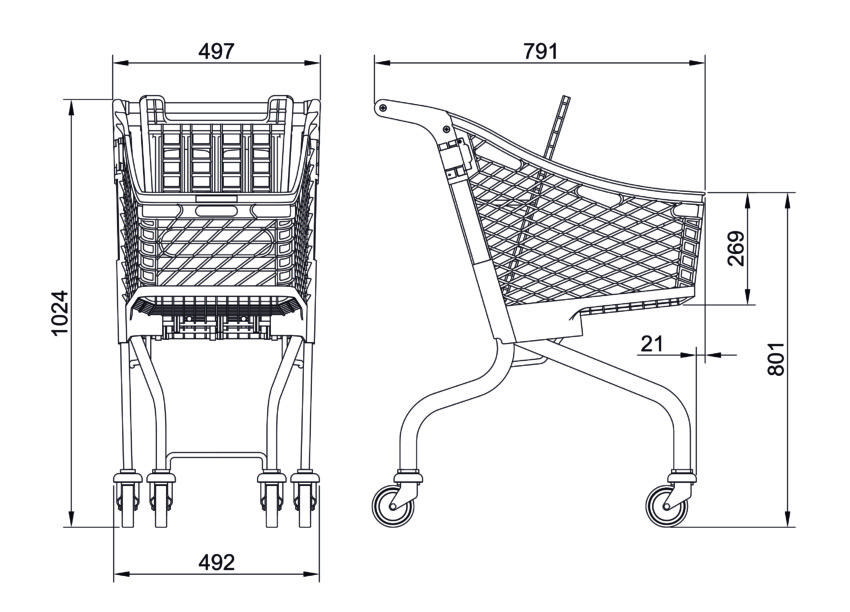 | WHEEL | Length (mm) | Width (mm) | Height (mm) | Capacity (L) | Nestability (mm) | Length x 5 trolleys (m) | Length x 10 trolleys (m) | Length x 15 trolleys (m) | Length x 25 trolleys (m) |
| --- | --- | --- | --- | --- | --- | --- | --- | --- | --- |
| 100 | 791 | 497 | 1024 | 80 | 220 | 1,671 | 2,771 | 3,871 | 6,071 |