Serie MK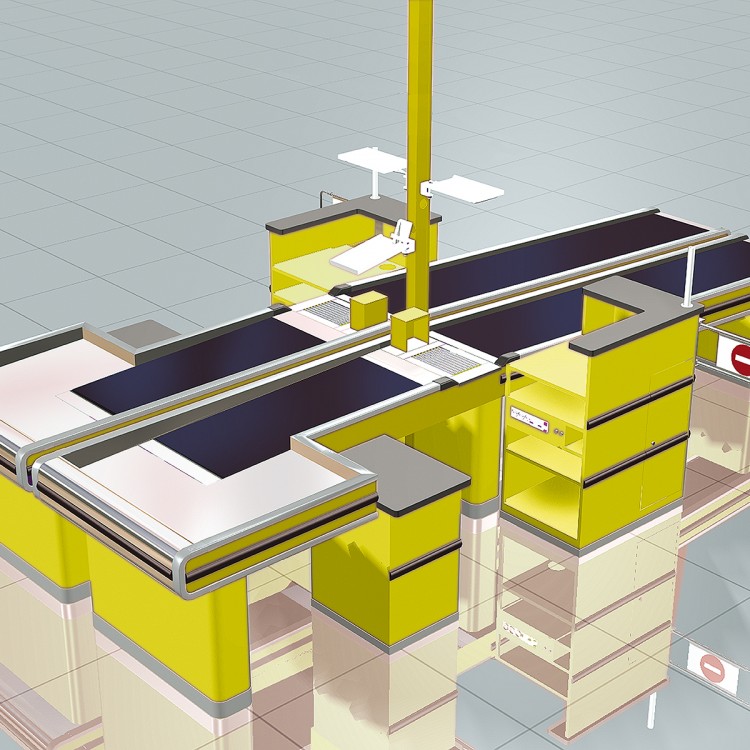 Hardy and simple check-out concept ready to work under heavy duty conditions, specially designed for Cash & Carry.
Customized auxiliary desk for a customized service.
MARSANZ pays attention to customer demands but also is involved in the latest market tendencies about check-out stations. Personalization and project design are the most important areas we invest to understand and realize what demand is ordering nowadays.
Lightly inclined, the front front module makes easier the heavy goods placement in the belt.
Back side of the Cash & Carry check-out offer different options to customers. Straight, L-Shape or with useful rollers are some of the multi back side options.
Highlights:
* Customized projects
* Easy check-out composition
* High Quality steel and coverings
* Ergonomy and functionality as per Standards
* Any hardware support/holder available
* Designed to follow latest market adaptations.
* Show your images on the check-out
* Wide colours range
* 100 % build by Marsanz

| Front module (mm) | Rear module (mm) |
| --- | --- |
| 3058 / 2658 | 1942 |