LIGHT NESTABLE BOARD-CARRIER TROLLEY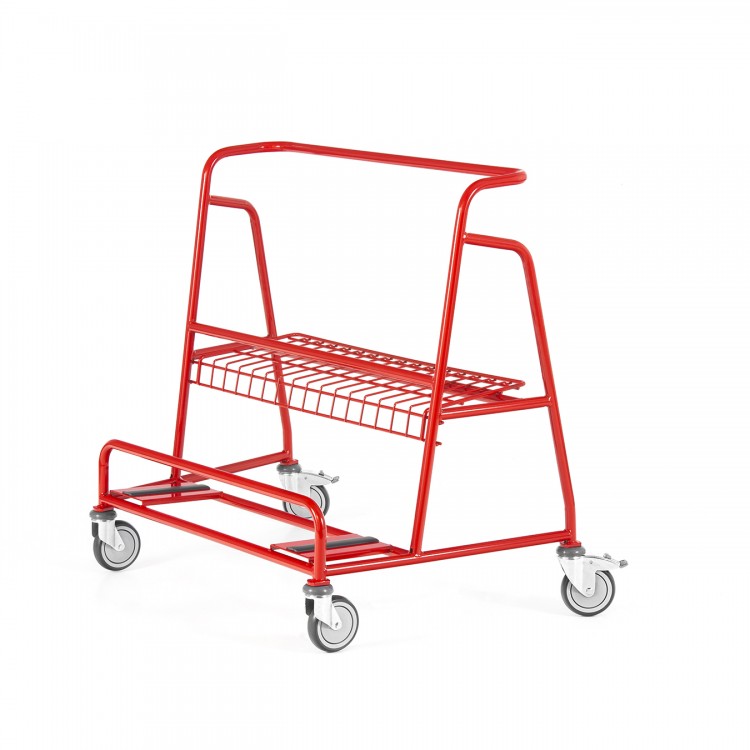 Light nestable Board Transport Trolley with a loading capacity that enables to move products with a considerable weight but not too big, such as small wooden panels or glasses in an easy and reliable way. Trolley provided with 4 swivel wheels, 2 of them with foot break.
Nestable, perfect for saving space in the store.
Suitable for surface sales such as DIY and Garden stores.

| Length (mm) | Width (mm) | Height (mm) | Max. Loading capacity (Kg) | Nestability (mm) | Length x 5 trolleys (m) | Length x 10 trolleys (m) | Length x 15 trolleys (m) |
| --- | --- | --- | --- | --- | --- | --- | --- |
| 1144 | 690 | 992 | 250 | 260 | 1,73 | 3,03 | 4,33 |