Folding container for pallet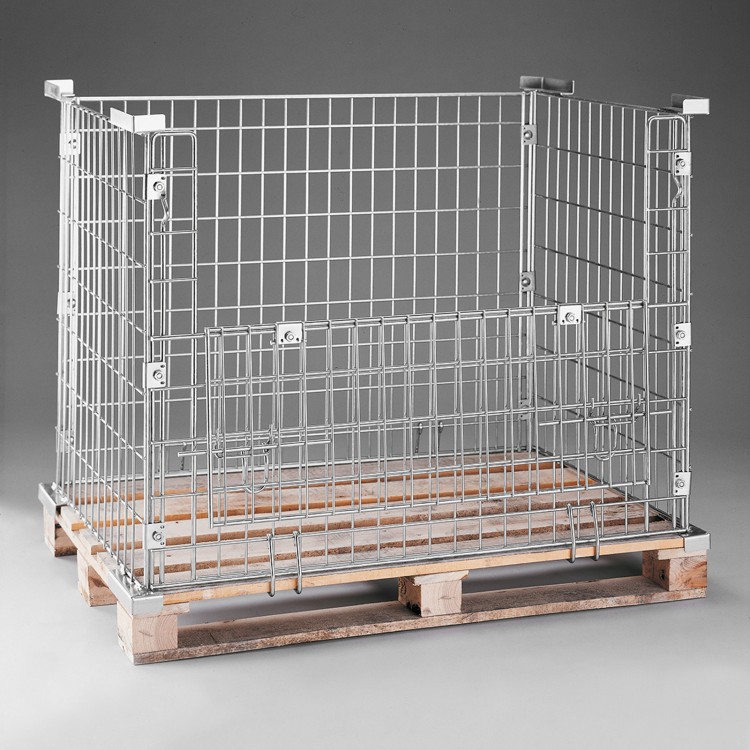 Special-size folding container for AMERICAN-EUROPEAN pallets.
Build your own warehouse stacking folding containers in height.
Fast stacking,  hight transparency wire mesh, easy to transport, foldable to save space. Made with high-quality materials.
Adding wheels, multiple use applications in the warehouse as well as promotion display on sales.

| Model | Length (mm) | Width (mm) | Height (mm) |
| --- | --- | --- | --- |
| EUROPEAN | 1210 | 810 | 925 |
| Model | Length (mm) | Width (mm) | Height (mm) |
| --- | --- | --- | --- |
| AMERICAN | 1225 | 1010 | 925 |