150 STD for crates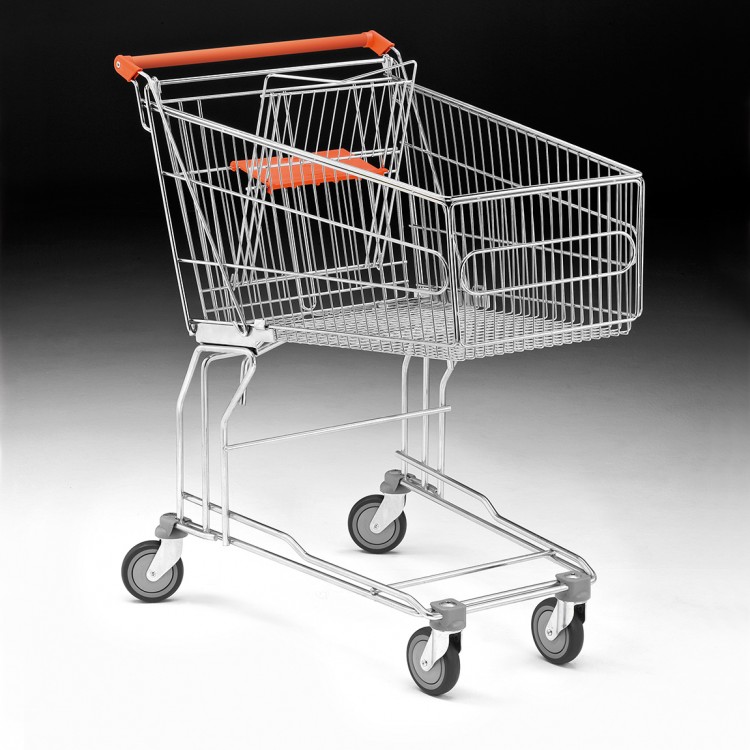 150L wire shopping trolley specially designed to carry crates or beverage boxes on the grill base, thanks to the height of the basket and the structure of the trolley.
Our traditional metal shopping trolley line is manufactured with the best quality materials. Made of wire with an electrolytic zinc treatment, electrostatically coated with clear polyester polymerised.
As a result, Marsanz shopping trolleys are solid, long-lasting, easy to handle, and with high quality guarantee according to European Standards. The perfect complement to improve customers' shopping experience.

| Length (mm) | Width (mm) | Height(mm) | Capacity (L) | Nestability (mm) | Length x 5 trolleys (m) | Length x 10 trolleys (m) | Length x 15 trolleys (m) | Length x 25 trolleys (m) |
| --- | --- | --- | --- | --- | --- | --- | --- | --- |
| 1019 | 601 | 1058 | 150 | 195 | 1,8 | 2,77 | 3,75 | 5,7 |