Racks and displays treated wood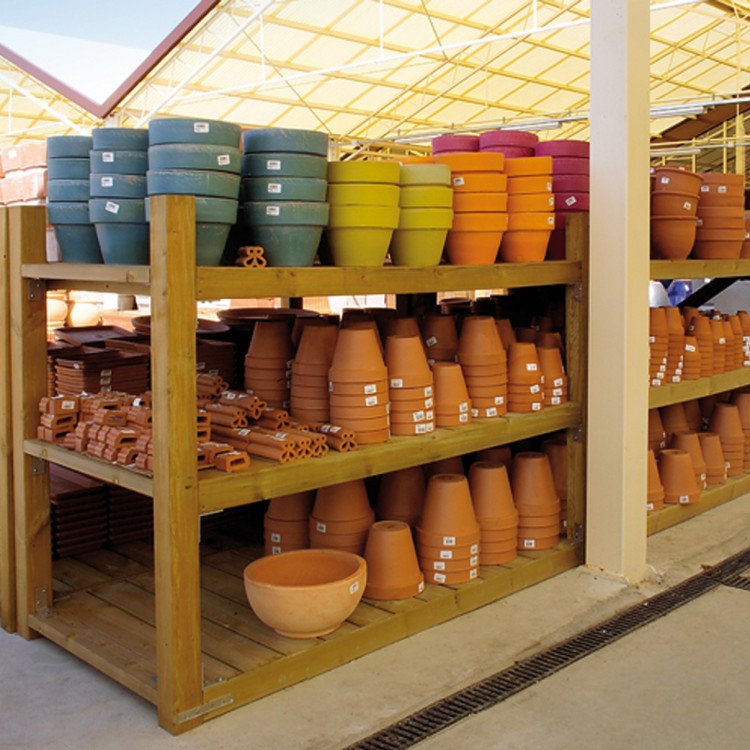 Treated wood racks and displays are perfect for the indoor / outdoor exposition and organization of gardening accessories. Products are shown in an attractive and organized way, what helps customers to make a positive choice.
The materials used are appropiate for this field, creating a cottage but also tidy and trendy style.